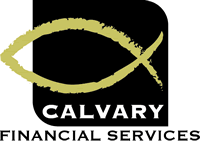 Home
About us
Residential Loans
Commercial Loans
Investment Property
Client references
Resources
ATO
ASIC
APRA
FPA
Calculators
Centerlink
Money Manager
NSW State Revenue
About Calvary Financial Services
CALVARY FINANCIAL SERVICES is a family owned Financial Services Business based in Sydney, Australia. The core services are: financial planning, superannuation and retirement planning, investment strategy, Insurance, home and commercial loans, leasing.

The Principal is Mr.Johnny Jalin. He has a Master of Science in Finance degree from Strathclyde University in Glasgow, Scotland. His first degree was Bachelor of Engineering (Electrical) from South Australian Institute of Technology, Adelaide back in the early 80's. Johnny has worked in the Corporate Sector in Engineering, General Management and Corporate Finance in Malaysia and South Africa.

Johnny and his family are active members of Penrith Christian Life Center in Penrith, Sydney, Australia. Besides work, Johnny's other focus is on sharing the Gospel to everyone he comes in contact with, winning 'the lost souls' to Jesus according to Mathew 28:18-20.


Johnny and Corrina have been married for 25 years. They have two boys: Eddy, 23 and Kenneth, 19. The family live on the outskirts of Sydney, at the foot of the Blue Mountains in New South Wales, Australia, with their Border Collie dog and a cat.
Our Approach
As a Financial Services company we are helping clients to create, preserve and grow their net assets. Our strategy is tailored to individual clients based on their attitude towards risk, their age, disposable income, tax bracket, and current asset base.

We have access to a large number of lenders who cater for normal loans as well as those who cater for non-conforming loans (those rejected by the normal banks). We will help you get a better deal, help you save by giving you the loan structure that facilitates a mortgage reduction plan, and to be your business partner for life.
Our Core Value
We operate our business based on Christian Values and Ethics. We are a 100% Christian-owned business. Every client is important to us and deserve our utmost repect , care and attention.
---
Glenmore Park, Silverdale, Mulgoa, Wallacia, Luddenham, Orchard Hills, Cranebrook, Emu Plains, Blue Mountains, Wenthworth Falls, Glenbrook.

Address: 5 Gagoor Close, Claremont Meadows NSW 2747
Postal address: PO Box 4158, Penrith NSW 2751
Phone: (02) 9833 9348 Fax: (02) 8572 6029
Email : johnny@calvarygroup.com.au