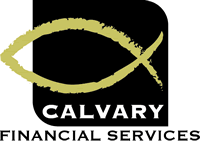 About us
Residential Loans
Commercial Loans
Investment Property
Client references
Resources
ATO
ASIC
FPA
Calculators
Money Manager
NSW State Revenue
CALVARY FINANCIAL SERVICES GROUP PTY LTD

Calvary Financial Services is a one stop centre for your financial needs. We provide total financial care to assist you with your wealth creation, accumulation and preservation strategies. Our range of services include residential and commercial loans, financial planning, insurance, leasing, equipment finance, investment properties, Superannuation and retirement planning.

WE SPECIALISED IN GETTING LOANS FOR SELF EMPLOYED

Do you need a home loan? A commercial loan? Import finance? Car,truck or any equipment loan? Finding difficulty getting your loans because you have some defaults? Cannot get your loans because you do not have any trading history? Come to us! We deal with clients whom the banks and other brokers have given up on.


NEW OFFERING - NO DOC LEASING FOR BUSINESS USE

Yes, that's right! No proof of income. Only 1 page form to fill in. Loan for the purchase of cars, equipments for office, business, farms. We do loans from $2000 up to $30,000 under this offering. Starting a new business but does not have enough cash for computers, printers, and office equipment? Call us! We can organise an equipment lease for you.

Starting a restaurant or workshop/garage? Need money to buy equipment? Call us. We can help you out.

Give us a call. We will give you a fair go!
---
Glenmore Park, Silverdale, Mulgoa, Wallacia, Luddenham, Orchard Hills, Cranebrook, Emu Plains, Blue Mountains, Wenthworth Falls, Glenbrook




Address: 5 Gagoor Close, Claremont Meadows NSW 2747

Postal address: PO Box 4158, Penrith NSW 2751

Phone: (02) 9833 9348 Fax: (02) 8572 6029

Email : johnny@calvarygroup.com.au
STANDARD LOANS:
Buy first home
Investment Property
Re-finance
Bridging Loan
Land & Construction
Second Mortgage & Caveat Loans
Acreage & Farm Finance
Mushroom & Chicken Farm
Machine & Equipment Finance
Loans for Trucks, boats, Tractors, Cars
Foreign Residence loans
Loans for Investments in New Zealand
Commercial Loan
Development Loan



NON CONFORMING LOANS FOR:
Those refused loan by the banks
Self-employed
Those with bad credit history
Discharged bankrupt
Those with no savings history
Click here
to submit your
loan enquiry